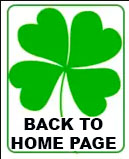 Good Luck with the HOUSE MOVE
MOVING HOUSE IS STRESSFUL.
Except for divorce its the most stressful thing we can do.
Its a time when you need your quota of Good Luck.
Your finances are under pressure. Your time too feels the strain. Sleepless nights are not uncommon.
A little help can go a long way.



Whilst a Four Leaf Clover won't transport you to an "away-from-it-all" Caribbean island or win the lottery jackpot,
you can believe it will smooth your passage to a happy HOUSE MOVING conclusion.

For example, if you're in a chain, nobody breaks it.
Or the survey gives the house the thumbs up.
Or the neighbours are every bit as good as you thought. Or that the garden doesn't spawn Japanese knot weed.

So if moving house is on the agenda for you or a friend
why not smooth your passage to a successful move
and grab a Real Four Leaf Clover?

"The original Four Leaf Clover Shop"...We authenticate as "Genuine" every clover we supply.

Just click our Paypal button TO BUY NOW

A Real Four Leaf Clover..4 green leaves that'll help you turn over the new leaf in your life!

__________________________________________________________________________________